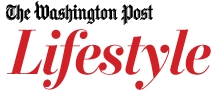 Surf and sun in Mirleft and Sidi Ifni, Morocco's new
wave
By Robert V. Camuto, Published: July 15 | Updated: Sunday, July 17, 2:30 AM
Our group landed at the Agadir airport at dusk and drove south for more than two hours along two-lane roads, through tiny Moroccan towns filled with mud puddles after recent rains. At Mirleft, we turned off the coastal road into the town - a grid of a few dirt streets lined with low white- and turquoise-painted cinder-block buildings.
Men cloaked in Jedi-like robes - traditional North African djellabas - sipped hot mint tea on the terraces of small cafes. Women veiled in brightly colored, patterned Saharan fabrics walked home from evening errands. Children played and fought in the street alongside lost-looking dogs. Meat hung out in the open in front of butcher stalls; Berber music blared from a few shops showing off silver and stone trinkets, brightly colored soccer balls, woven baskets, fabrics and other household goods.
We drove up a hillside road as rutted as a dry riverbed, past flocks of wandering sheep and locals riding donkeys sidesaddle. The glow of soft lights behind a tall arched entryway suggested that we had made it to our inn: Les 3 Chameaux, a nearly decade-old bastion of style in what had once been a French colonial fort from the 1930s.
A series of colliding impulses had led us to this wild strip of Moroccan coastline and the village of Mirleft: the call of sun and sea, the allure of this cool bed-and-breakfast inn, and the appeal of soaking up the exotic vibes thrown off by the cohabitation of cultures - surfing and Islam - in a place that feels like the edge of the Earth.
In the 1960s, when Western hippies discovered Morocco, they camped along the country's southern Atlantic beaches, which ended at Mirleft. Locals enthuse about how Jimi Hendrix (Morocco tourism's George Washington for all the places he is alleged to have slept), staying more than 200 miles north in Essaouira in 1969, grooved on Mirleft, then a mere collection of Berber fishermen's houses.
Since those days, the world and southern Morocco have changed dramatically: Essaouira is a major tourist spot lined with condos and hotels, and Agadir (about 90 miles north of Mirleft) has grown into a center for modern vacation villages.
That leaves Mirleft as one of the few remaining places on the southern coast with wide open spaces and a laid-back aura. Meanwhile, in the past decade, a Moroccan surf scene has blossomed, supported by French surf associations that have spread the word of the wave to North Africa.
Mirleft and Sidi Ifni are now hip destinations favored by affluent classes from Marrakech, European artists and musicians and an international set of surfers, paragliders and trekkers. Tasteful and sometimes luxurious B&Bs are sprouting along the coast, and as investment has poured in, it has brought the first modern conveniences, such as street lights and an ATM, to a town where the preferred modes of transportation are still donkeys and jangly old mopeds. And despite an April terrorist bombing in downtown Marrakech that killed 15 people, the relatively remote Mirleft coast has reportedly experienced an increase in tourism over 2010.